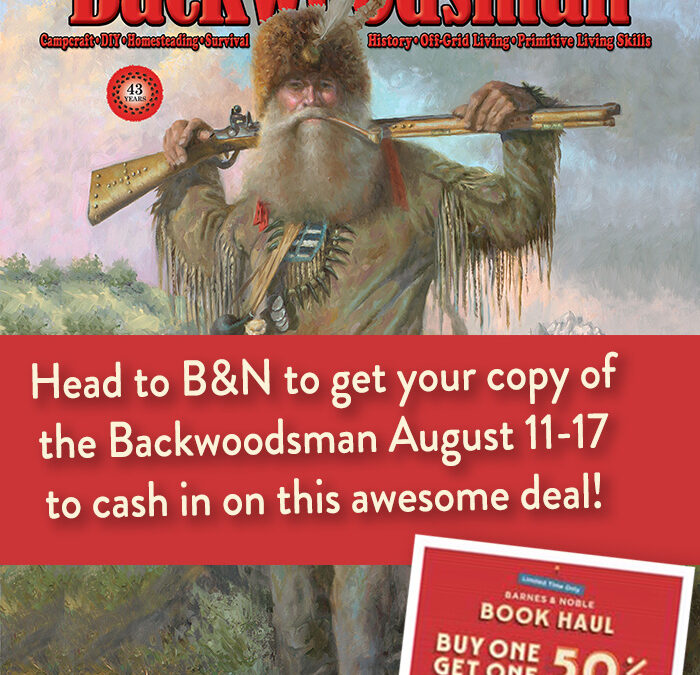 Head to B&N to get your copy of the Backwoodsman August 11-17 to cash in on this awesome...
Making Bird into Solid Slugs, Footnotes from the Backwoods, The Trapper's Tilt, The Pawpaw Foraging Ancient Fruit, and A Muzzleloading Hunting Story
Pick up a copy of our brand new issue of BACKWOODSMAN MAGAZINE, packed with info you need to know. We're THE magazine for the 21st-century frontiersman (and woman)! Our May/June issue includes great articles about Gardening By The Phases Of The Moon, How To Make...