BACK COVER
All ads are required to be in color. The specifications for cover, inside front cover, back inside cover & back cover ads are: 8.25 inches wide X 11 inches tall. The finished trim size of the magazine is 8 X 10.75
INSIDE FRONT COVER
All ads are required to be in color. The specifications for cover, inside front cover, back inside cover & back cover ads are: 8.25 inches wide X 11 inches tall. The finished trim size of the magazine is 8 X 10.75
INSIDE BACK COVER
All ads are required to be in color. The specifications for cover, inside front cover, back inside cover & back cover ads are: 8.25 inches wide X 11 inches tall. The finished trim size of the magazine is 8 X 10.75
1/2 PAGE Horizontal
7" x 4.75"
1/2 PAGE Vertical
3.4" x 9.6"
1/6 PAGE Horizontal
4.6" x 2.3"
1/6 PAGE Vertical
2.2" x 4.75"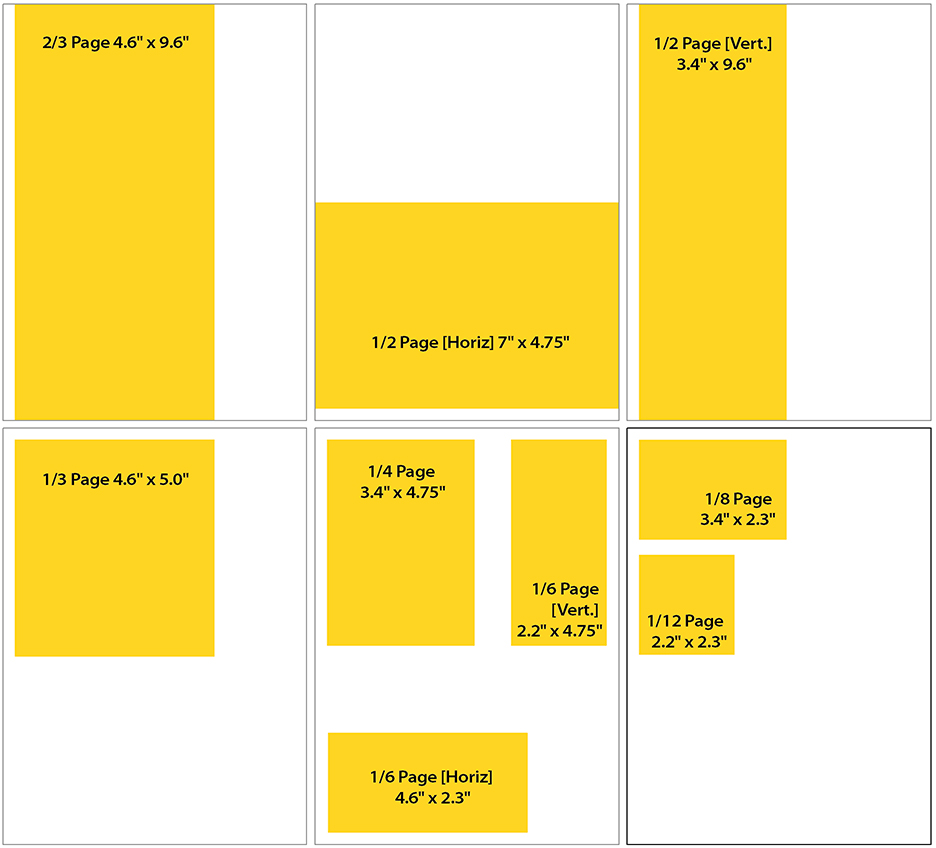 | | |
| --- | --- |
| Issue Months | Deadlines |
| Jan/Feb issue | Nov 1st |
| March/April issue | Jan 1st |
| May/June issue | March 1st |
| July/August issue | May 1st |
| Sept/Oct issue | July 1st |
| Nov/Dec issue | Sept 1st |
Backwoodsman Magazine is distributed by mail to subscribers in every state and many foreign countries. It is also sold at major retail outlets all over the United States, Canada, Australia, New Zealand and the U.K.
Our current distribution is 160,000. We're distributed by:
Comag Marketing Group
155 Village Boulevard-Suite 300
Princeton, NJ 08540
Website: www.i-cmg.com
We're printed by:
Democrat Printing Company
Little Rock, AR
Website: democratprinting.com
Advertisers must supply artwork or photos. All advertising is non-cancelable. However, we will accept changes if received in time. Backwoodsman assumes no liability if for any reason it becomes necessary to omit an advertisement. Backwoodsman reserves the right to reject advertising copy which is objectionable, misleading or not in the best interest of readers.
The mechanical requirements are as follows: copy must be submitted camera ready by email. Images must be at least 300 ppi (pixels per inch). Please submit the ad in jpeg format and email to: tiffany.bwm@gmail.com
Payment is due on the deadline date for the issue the ad will be displayed in, but feel free to pay anytime before that date.